Tips for Choosing an Auto Mechanic
Posted on: March 31, 2022
---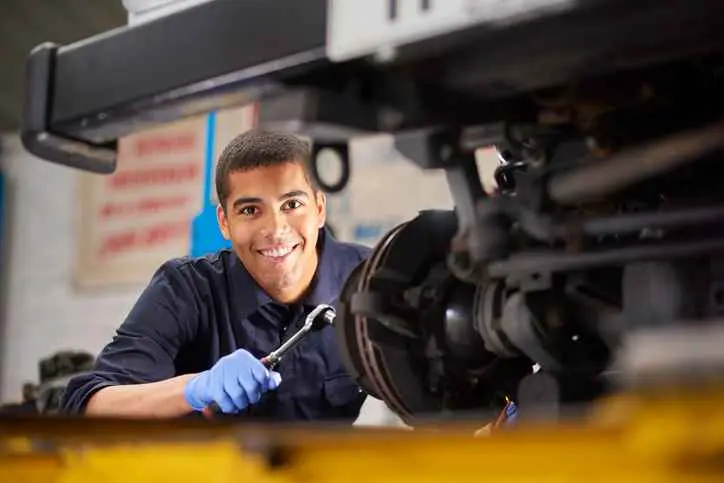 ---
There comes a point in every vehicle owner's life when they need to seek a mechanic. Whether it's for an oil change or tire replacement, an automotive technician will be the one who can help save the day and prolong the lifespan of your vehicle. However, when it comes to finding the right mechanic, it may be tough — especially since there are so many different factors to consider.
The highly trained ASE-certified technicians at Advanced Auto Repair of Frederick, MD, are here to share some helpful tips on how to find a good mechanic with ease:
Search for Reviews Online
Nowadays, the world is at your fingertips — quite literally! And if you're looking for a new auto body shop, it's a wise choice to do your "homework" first. Type in "mechanics near me" in your search bar and click enter to get started. Within seconds, you'll be provided with a list of auto repair shops that are local to you. Take your time and read through the reviews of each shop to get the "inside" scoop of the pros and cons of each.
Look for Certifications
Another important factor to consider is if the auto repair shop you're looking at is certified. This is vital because you'll know that your vehicle is in good hands, and a trusted team of professionals will be taking care of it. To gain clarity, the shop you choose and the service technicians within it should all be certified by ASE (the National Institute of Automotive Service Excellence). If, by some chance, you find a shop that does not possess this certification, it's best to steer clear of it.
Pick a Convenient Location
Something that tends to go overlooked is choosing a mechanic within a reasonable distance from your home. While you may have your sights set on an automotive technician located a few miles away, it's not the best idea to include them in your final list of contenders. The reason being is that if your vehicle is unable to go a long distance, you could find yourself in trouble. When choosing an auto mechanic, do your best to stick with shops within a comfortable distance.
ASE-Certified Technicians That Are Ready to Help!
Since 1982, Advanced Auto Repair has been the go-to full-service repair facility for residents in Frederick, Maryland, and the surrounding areas. From engine maintenance to brake services, let our ASE-certified technicians help maintain your vehicle so you can swear by your car and not at it.
To schedule an appointment, give us a call at 301-662-4083 or complete a form online. We look forward to serving you!
---