How Can I Prepare My Car for Winter?
Posted on: November 30, 2022
---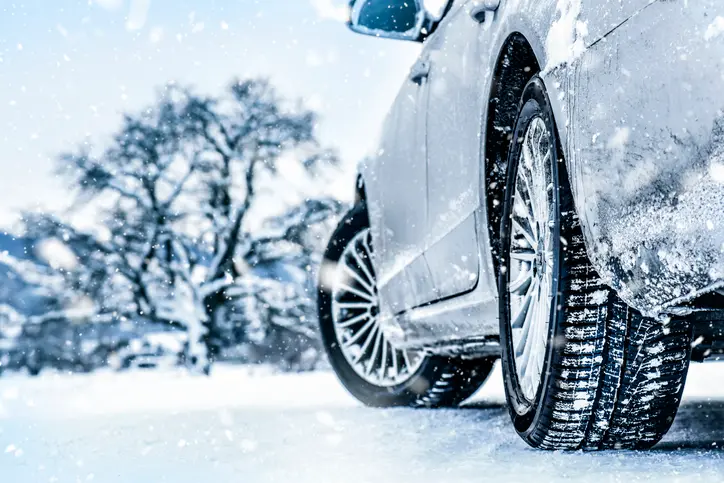 ---
Another harsh winter season is approaching, so now is the time to start making an effort to take care of your car to keep it in the best shape possible. Snow, rain, and cold temperatures can affect various aspects of your vehicle. Luckily, Advanced Automotive Repairs has some helpful tips to keep your car in top shape during the frosty season.
Schedule a Seasonal Maintenance Appointment
Servicing your car for the winter months includes taking care of the battery, cooling system, brakes, belts, hoses, spark plugs, wires, and cables. You'll want to get all of this checked out to ensure that nothing has gone bad and to prevent becoming stranded in the freezing weather. As for the cooling system, you'll want the perfect antifreeze-to-water ratio to help prevent corrosion and freezing — and your Frederick auto repair technician will know the correct balance for your vehicle to set you up for success.
Install Winter Gear
From maintaining the pressure in your winter tires to winter wipers, there are a lot of essential parts to keeping your car running this upcoming season. In non-winter tires, temperatures just above or below freezing can cause the rubber compounds to harden, making gripping the road difficult. Winter tires use special compounds to avoid this. Due to their rubber composition, winter wipers keep ice from collecting on the blades. Both of these parts are useful tools in harsh, cold climates.
Additional Articles to Check and Keep Full
Before going out, you'll want to check the temperature to see how it will affect your road traction. When it comes to traction, the best angle for your car is between 0 and 30 degrees. This will give you a better grip on whatever surface you're driving over!
Additionally, you should keep your washer fluid loaded and your gas tank at least half full to reduce condensation, prevent freezing, and keep you warm if you become stranded somewhere. It would help if you also kept your rear defroster on to enable safe driving conditions. If you ever get stuck in a storm, you should stay in your car to avoid losing sight of it. Make sure to keep your vehicle on for only 5-10 minutes each hour to stay warm, then turn it off to prevent carbon monoxide poisoning. Lastly, put your dome lights on to alert emergency vehicles.
Get Your Car Ready with Advanced Automotive Repairs
Servicing your vehicles since 1982, Advanced Automotive Repairs in Frederick, Maryland, is here to help you with all your automotive needs. Our staff is dedicated to your safety and the upkeep of your vehicle. We would love to help you and your car stay strong and safe on the road.
Call us at 301-662-4083 or visit our website today for more information.
---