Why You Shouldn't Repair Your Own Vehicle
Posted on: September 22, 2022
---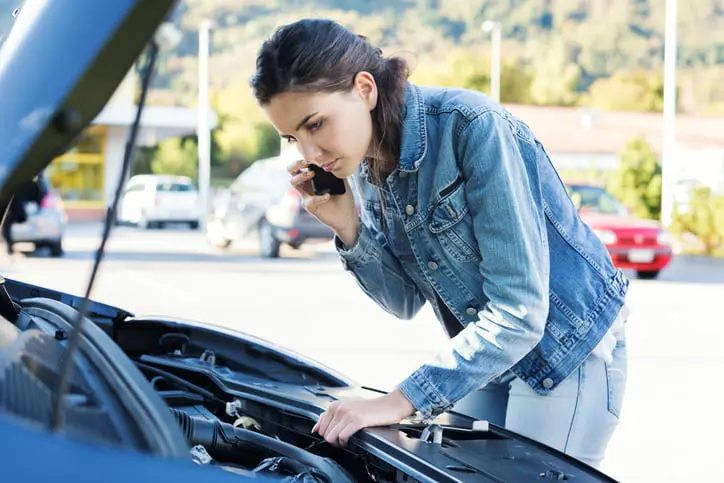 ---
Imagine this: You're sitting in your parked car with the engine running, listening to the radio, and minding your business. Suddenly, something feels wrong; the car jerks, and you have no control over it. Is it just stuck in gear? Did you break an axle this time? Whatever the problem, you need to fix it as soon as possible — but what should you do? Should you try to fix it yourself or take it to a mechanic?
If you have no experience doing any car maintenance, please heed this warning: Do not complete your own automotive repairs — here's why:
Increased Costs
When something goes wrong with your car, it can be tempting to try and fix it yourself. But more often than not, you might end up making the problem worse and spending even more money on a repair than a professional would have. It's best to leave automotive repairs to the pros since they have the experience and training to make the repair quickly and efficiently and know the tools and parts needed to help get the job done at a lesser cost.
Lack of Experience
It's easy to think that if we can change or add air to our tires, we can also fix any car problem. But the truth is that cars are complex machines, and many things could go wrong. Therefore, to avoid making a costly mistake that could jeopardize the safety and well-being of you and your vehicle, you should always entrust the help of an experienced mechanic.
Automotive specialists go through rigorous training and certifications to be able to work on a professional level. They'll know the ins and outs of any automotive repair, and if there's something that may seem unfamiliar to them, they have the skills to narrow down the cause and find the root of the problem in no time.
Scarcity of Tools
When it comes to automotive repairs, it's imperative to have the correct tools to get the job done. Unfortunately, DIYers often overlook this and will use the incorrect tools to save money and fix their vehicle. When you bring your vehicle to a professional auto mechanic, they'll have everything they could need at their shop to save the day.
From impact wrenches to high torque pneumatic wrenches, your auto mechanic won't have to think twice before picking up the correct tool to help get your vehicle back on the mend. And if your automotive professional doesn't have what they need on hand, they'll be able to source the correct tool from a professional supplier without hesitation.
Most-Trusted Automotive Repair in Frederick, Maryland
We at Advanced Automotive Repair in Frederick, MD, want to get you back on the road as soon and effectively as possible. Our group of highly-skilled and knowledgeable ASE-certified technicians will be able to identify the source of your vehicle's issue quickly.
Call (301) 662-4083 or complete our short online form to make an appointment. We're eager to be of service to you!
---