Is Car Maintenance the Same as Repair?
Posted on: March 29, 2023
---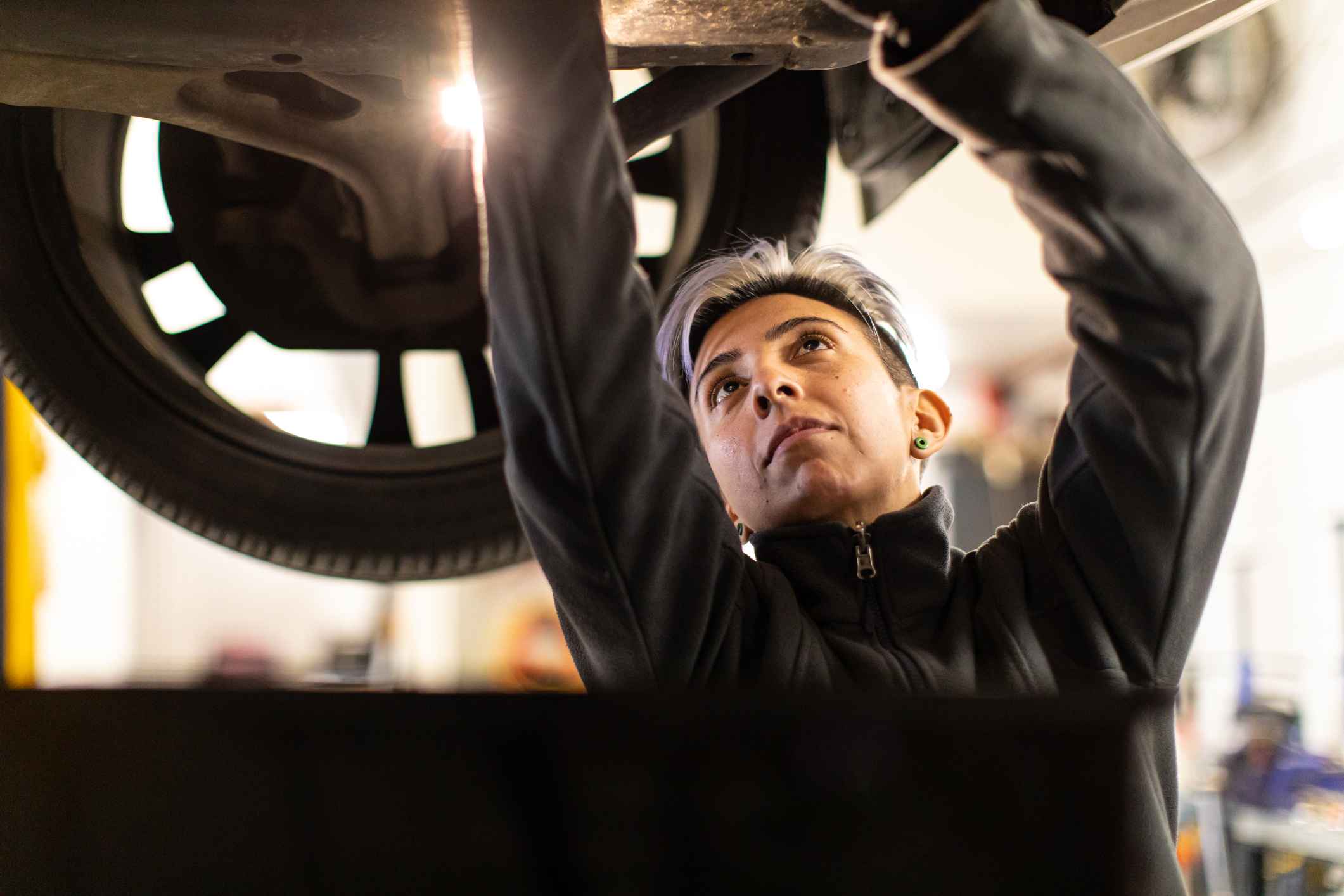 ---
As a vehicle owner, it's important to understand the difference between routine car maintenance and car repair. Many people use these terms interchangeably, but they are unrelated. Understanding the difference can help you care for your vehicle more effectively, save you money in the long run, and give you peace of mind. 
So, is auto maintenance the same as getting a car repaired? The pros at Advanced Automotive Repair of Frederick are here to explain.
Car Maintenance: A Proactive Approach
Auto maintenance refers to your vehicle's regular, routine care and upkeep. Maintenance is a proactive approach to keeping your car in good working order and preventing more serious problems from developing. Common examples of car maintenance include:
Checking and topping off fluids.
Rotating the tires.
Checking and replacing air filters.
Inspecting the brakes.
Most manufacturers provide a recommended maintenance schedule for their vehicles in the owner's manual.
Car Repairs: Reactive Measures
Repairs are reactive measures that respond to problems after they occur. Examples of car repairs include:
Replacing a damaged tire.
Repairing a broken transmission.
Fixing the suspension.
These repairs are separate from routine maintenance and often are more expensive and time-consuming than maintenance tasks. On the other hand, car repairs are necessary when something goes wrong with your vehicle, like a broken part, a leak, or a malfunction.
The Importance of Regular Maintenance
Regular car maintenance is important for many reasons. Firstly, it can extend the lifespan of your vehicle. By keeping up with small repairs and routine maintenance tasks, you can spot potential trouble areas and catch issues before they become major problems that require costly repairs. Preventing these bigger issues can save you time and money and prevent your vehicle from breaking down. Secondly, regular maintenance can help ensure your vehicle runs as efficiently as possible, reducing fuel consumption and maximizing your car's performance.
How to Keep Up With Maintenance
Keeping up with car maintenance isn't always easy, but it's a must-do for vehicle owners. Here are a few tips to help you stay on top of your routine car maintenance:
Use the recommended maintenance schedule provided by the manufacturer for guidance.
Keep track of when and what maintenance has been completed.
Get routine maintenance done at a dependable local mechanic.
Don't wait for something to go wrong to bring your car in for attention.
Adhere to a budget and schedule small maintenance tasks that do not compromise the car's functionality.
Top-Rated Auto Repair Shop in Frederick, MD
Understanding the difference between maintenance and repair can help you prioritize what measures must be taken to keep your vehicle in good working condition.
If you're looking for reliable car repair shops in Frederick, MD, to take care of all your vehicle's needs, Advanced Automotive Repair is here to help. To get in touch with our team, give us a call at 301-662-4083 or fill out a quick form — we look forward to hearing from you!
---